Products for hole measurement
F/707 - Internal mechanical gauge with 3 points of contact
F/707 - Internal mechanical gauge with 3 points of contact for tubesheet holes and heat exchanger tubes( resolution 0,05 mm )
Maus Italia has expanded its range of internal gauges with the new F/707 model. Its ease of use guarantees instantaneous and highly accurate measurements ( in either mm or inches ).The F/707 is a mechanical gauge for interiors, with a rotating dial and 3 points of contact, and has been designed for measuring diameters of tubesheet holes and tube interiors before and after expansion. The F/707 model, which is particularly accurate, is dust- and splash-resistant: newly designed, this model is supplied with a calibration ring.
Standard supply:
Elegant wooden box with anti-shock shaped foam padding
Calibration ring
Small flat head screwdriver for maintenance
Multipurpose wrench for maintenance
Reading dial in mm and inches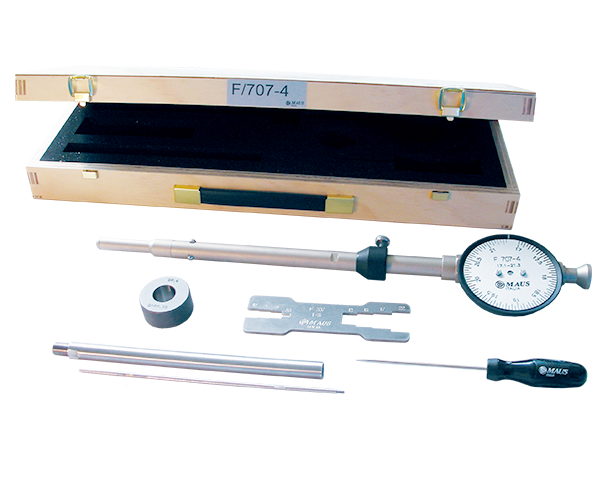 Diameters e depths
The F/707 mechanical gauge is for:
diameters from 9,52 and 50,80 mm ( from 3/8" and 2" )
depths up to 203,20 mm ( 8" ), without the aid of extensions
For greater depths, a fixed extension of 203.2 mm ( 8" ) can be added which doubles its reach.
---
Product technical datasheet
If you would like all the technical information related to this product, please download the .pdf brochureor get in contact with us directly, our qualified personnel will answer to your queries.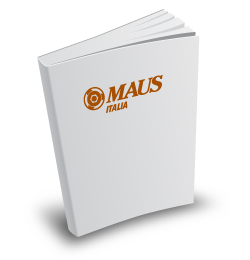 You may also be interested in the following products