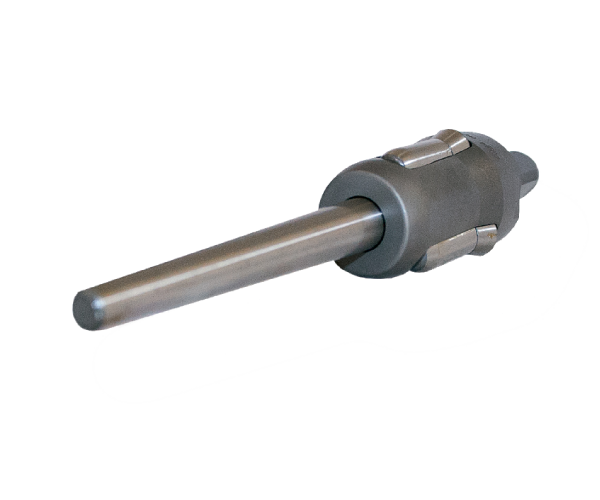 CH Series
The CH Series tube expanders with fixed-depth have been designed for tube rolling of boilers ( water tubes and smoke tubes ). All of the CH Series tube expanders can be operated by Maus Italia pneumatic and electric torque-controlled tube rolling machines.
As with all Maus Italia products, the CH Series tube expanders have high quality features:
Special tempered or case-hardened alloy steels
Come complete with thrust bearing
Supplied with cage to hold rolls
The CH Series includes tube expanders designed for tube rolling and flaring with a fixed inclination of 15°; they are available as a standard model with 3 expansion rolls and 3 flaring rolls.

Technical parameters

Tubes with external diameter from 1/2" to 4" ( from 12,7 to 101,6 mm )
Fixed depth from 1/2" to 2.3/4" ( from 12,7 to 69,8 mm )
---
You may also be interested in the following products