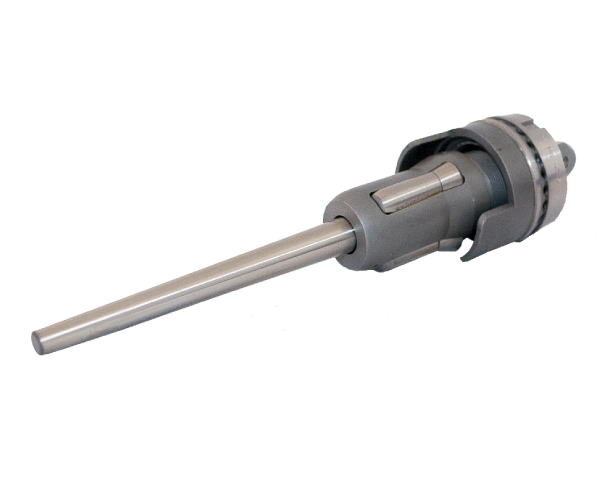 DH Series
The BH series tube expanders with fixed-depth have been designed for tube rolling of boilers ( water tubes and smoke tubes ). All of the DH Series tube expanders can be operated by Maus Italia pneumatic and electric torque-controlled tube rolling machines.
As with all Maus Italia products, the DH Series tube expanders have high quality features:
Special tempered or case-hardened alloy steels
Come complete with thrust bearing
Supplied with cage to hold rolls
The DH Series includes tube expanders designed for tube rolling and flaring at a fixed inclination of 15°; they are available as a standard mod with 3 expansion rolls and 3 flaring rolls. The DH series is the improvement of the CH series which allows you to obtain uniformity of tube rolling and flaring thanks due to its adjustable stop device ( complete with ball bearings ) which avoid to the flaring roll to move inside the tube. The adjustable stop device supports the axial force during the final rolling phase. It releases the flaring rolls and ensures that the expansion rolls work with uniform strength and the flaring rolls work with uniform geometry.

Technical parameters

Tubes with external diameter from 3/4" to 4" ( from 19,0 to 101,6 mm )
Fixed depth from 1/2" to 2.3/4" ( from 12,7 to 69,8 mm )
---
You may also be interested in the following products