Semi-automatic tube rolling
Quadrol Matex - Rolling system with telescopic shaft
Quadrol Matex - "Hi-tech" semiautomatic rolling system with telescopic shaft for tubes with external diameter from 9,52 to 76,20 mm ( from 3/8" to 3" )
The Quadrol Matex system is intended for heavy-duty use and is recommended for the serial production of heat exchangers where the power and maneuverability of its tools significantly reduce production times. Compared to traditional rolling systems with fixed speed motors, the Quadrol Matex stands out for its high productivity, the high quality of the rolled product and the consistent reduction in the wear of the tools.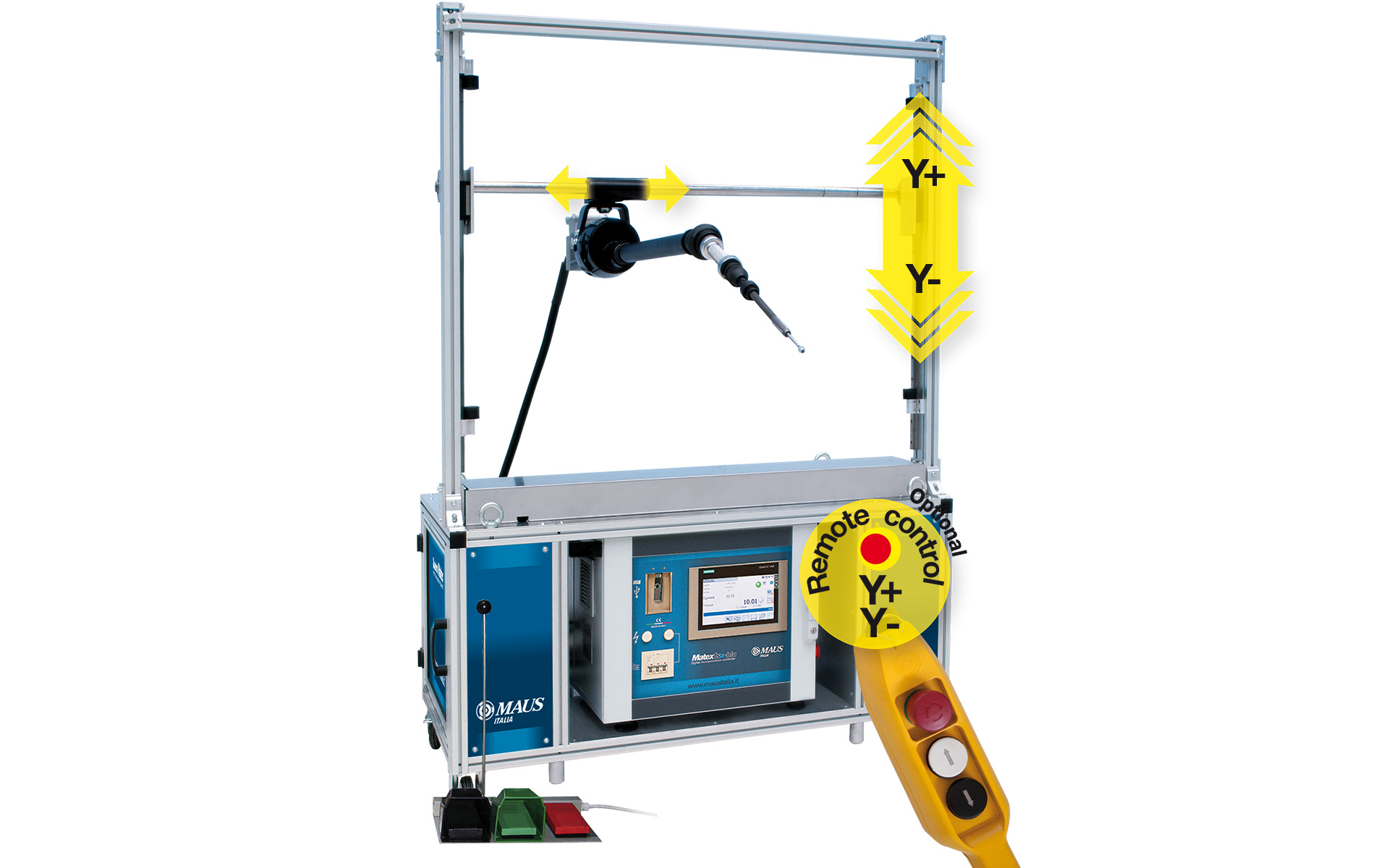 The unique composition of the equipment
The Quadrol Matex System includes the Matex tsx-blu digital controller with microprocessor ( with continuous torque-based speed variation ), the electric rolling motor Matex R V4 or R L4, the F/308 HS telescopic shaft, which is the part of the system that will transmit the torque from the expander to the exclusive Porter trolley. The Porter trolley is available in two different models:
The PLUS model - with manual movement on the Y axis
The EXECUTIVE model - with continuous power-assisted movement on the Y axis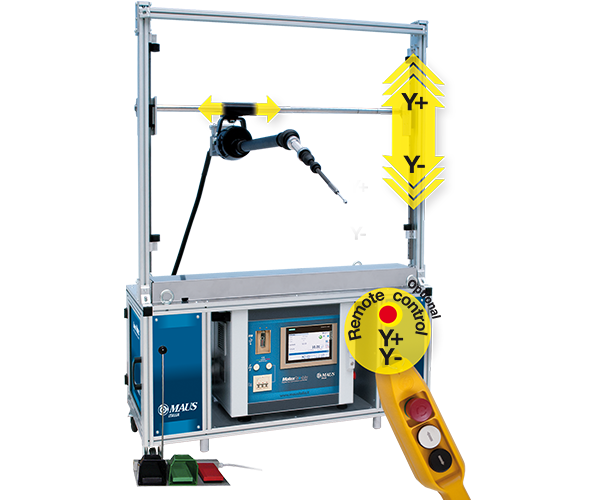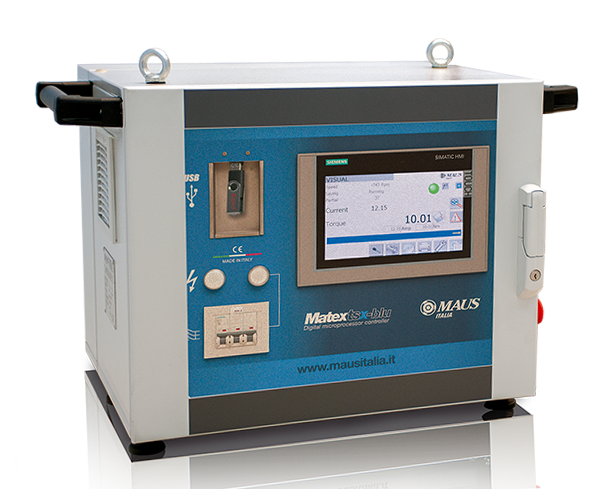 Matex tsx-blu elettronic controller
Continuous torque-based speed variation
The Matex tsx-blu electronic tube expansion controller is the brains of the system. Learning to use it is immediate and simple with its 8" LCD touch screen and dedicated software. It is protected by a robust metal casing with IP 55 protection. The Matex tsx-blu allows automatic tolerance compensation of the diameter of the tubesheet holes as well as the thickness of the tubes, giving a secure and uniform seal of all the tubes decreasing drastically the expansion time and the ware of the tooling. Designed to be used with R Series tube expander Ability to display the following work parameters in real time:
Motor absorption ( A )
Torque delivered to the mandrel ( Nm )
Cycle duration time
Mandrel rotation speed
Counter for number of rolling passes performed
---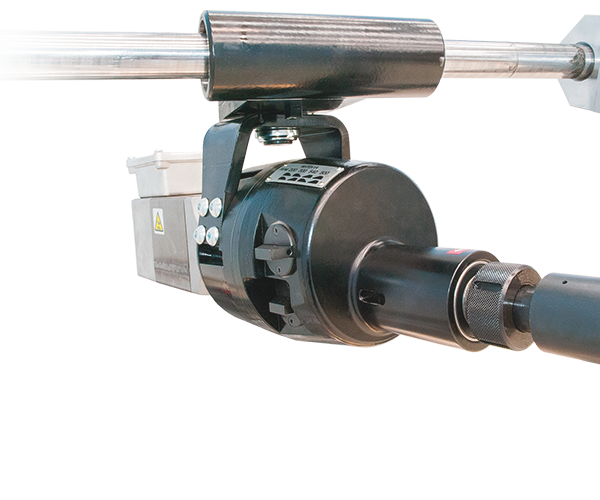 R L4 and V4 Series electric tube rolling motors
Robust and silent with a low-voltage (48V) variable speed brushless motor and integrated suspension, the R series rolling systems have been specifically designed for:
Considerable increase in sensitivity
Continuous speed variation
Working flexibility
Low-voltage tube rolling systems satisfy the strict safety regulations for portable equipment on work sites where there are large metal masses. With their mechanical 4 speed gearbox, the Matex R L4 and Matex R V4 can optimize the speed range according to the parameters of the job ( for tooling specifications, please consult the technical data sheet at the bottom of the page ).
---
The Quadrol Matex system is also available with the LCQ1 lubricator
To further increase the life of the tools, you can add the LCQ1 lubricator and tank with minimum adjustment of lubrication.The use of the above lubricator is requiring a specific dedicated tube expander.

---
Image gallery of Quadrol Matex
Product technical datasheet
If you would like all the technical information related to this product, please download the .pdf brochureor get in contact with us directly, our qualified personnel will answer to your queries.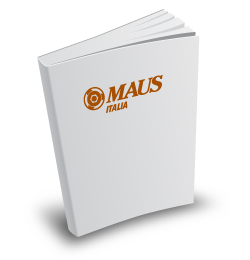 You may also be interested in the following products