Automation - Baffles flaring holes
Baffletech twin 2000 - Automatic centre with double head for flaring holes in the heat exchanger baffle
Baffletech twin 2000 - Automatic centre with double head for flaring holes in the heat exchanger baffle up to 2000 mm in Ø (78")
The Baffletech twin 2000, entirely designed and manufactured by Maus Italia, allows the simultaneous flare of the holes on both sides of the baffle in a single pass without the need of additional operations thanks to two opposing heads which are equipped with self-centring tools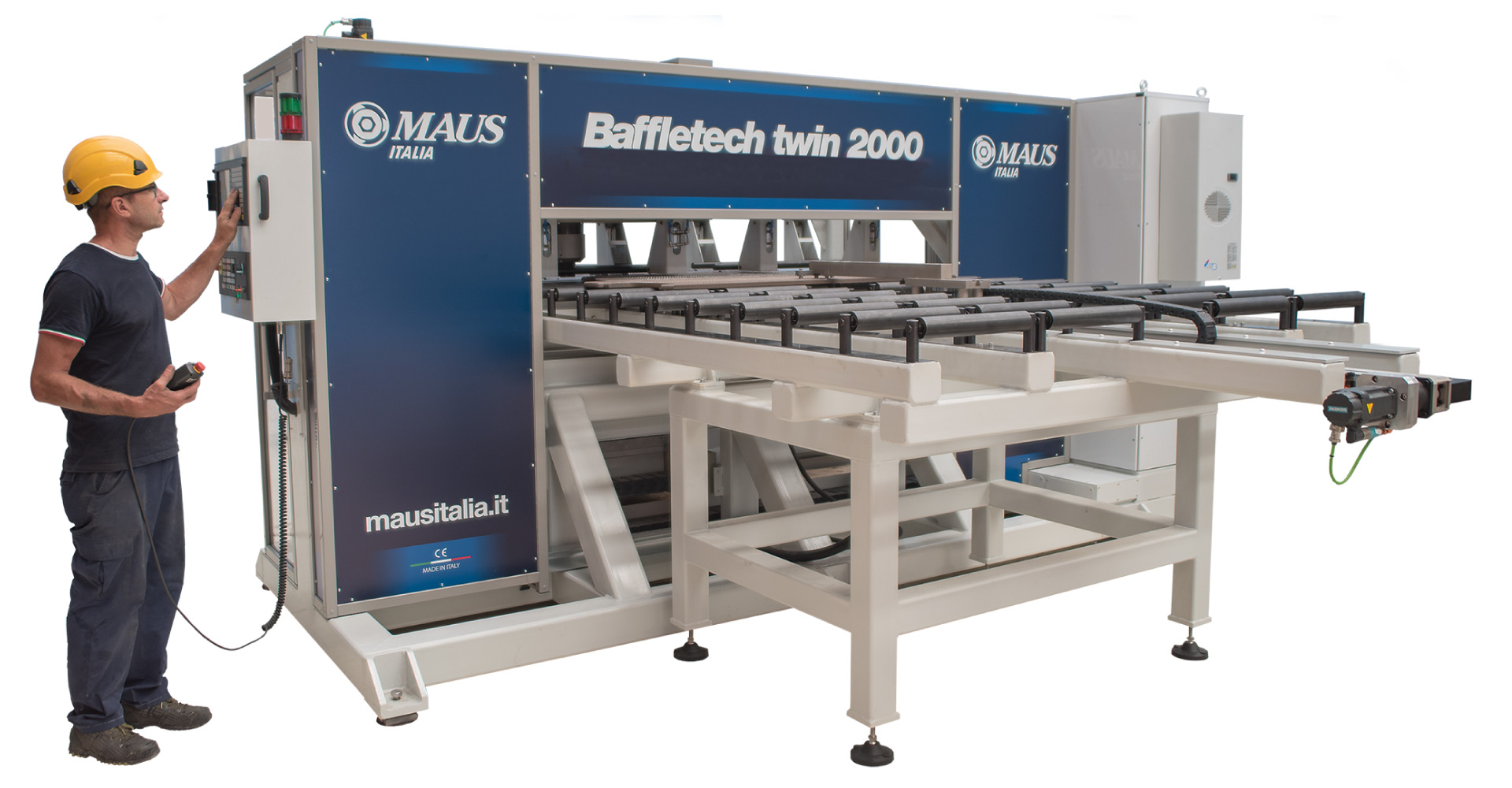 ---
Exclusive production features
Exclusive patent
Maus Italia
Up to 2000 holes per hour
Automation
Maximum productivity
Working production
CNC controlled
---
Automated process along roller tables
The baffle are loaded on one the side of the machine, proceeds along roller tables thanks to motored arms, which once the flaring phase is finish, will bring the baffle to the unloading position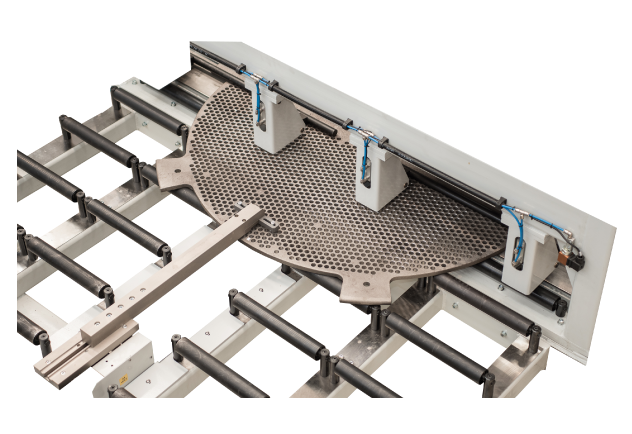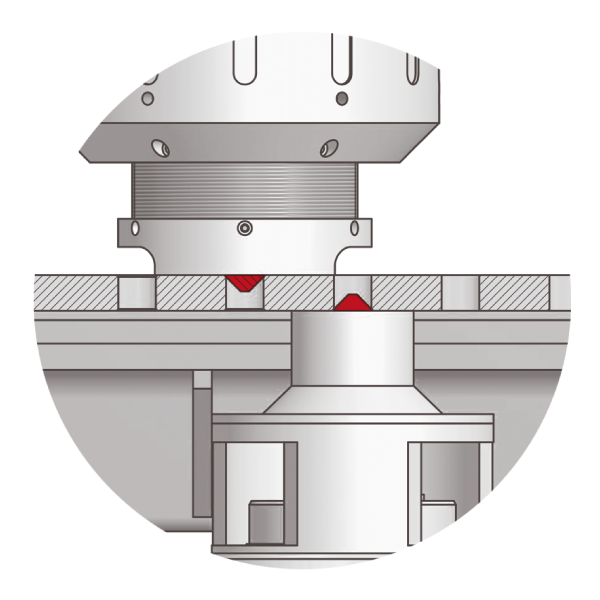 Flaring holes technology
The two thrust collar mounted on the opposing heads will position against the baffle while the two flaring tool will execute the flare according to the machine program.The flaring of the holes is perfectly centered and is always at the same depth thanks to the zero-set of the tool. The row of holes is rapidly machined on both sides with the transverse movement of the two independent heads.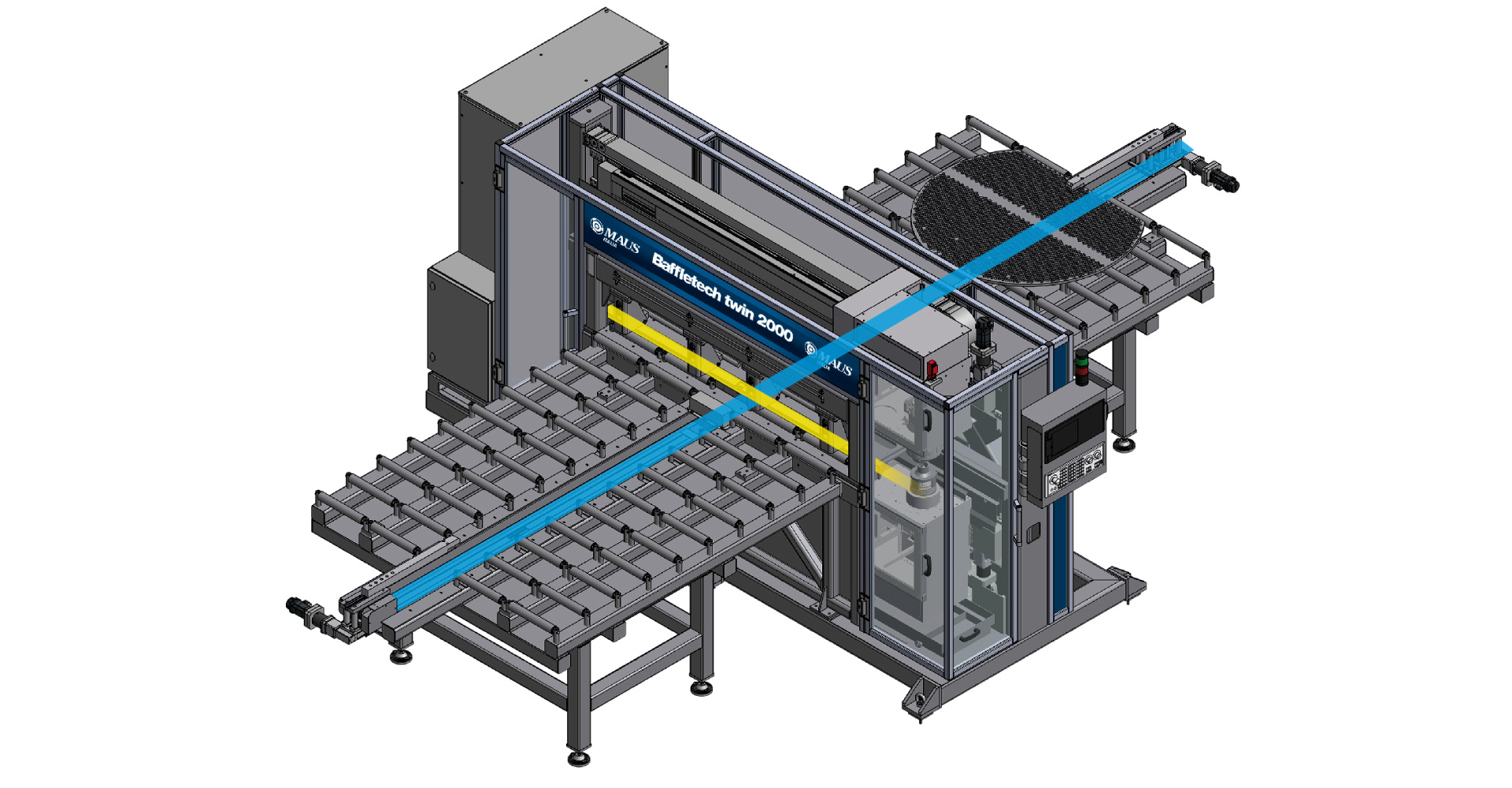 Automation plus
The Baffletech twin 2000, is equipped with CNC control for:
the movement of the baffle
the independent positioning of the two heads
the movement and independent rotation of the tools
programming of the work sequence using dedicated CAD/CAM software developed by Maus Italia

High quality and exceptional working speed
Baffletech twin 2000 perform a uniform depth flare thanks to the special design of the tilting head
Baffletech twin 2000 permit the precise centering of the flare in relation to the axis of the hole due to the innovative self-centring mandrel tool-holder
---
Image gallery of Baffletech Twin 2000
Product technical datasheet
If you would like all the technical information related to this product, please download the .pdf brochureor get in contact with us directly, our qualified personnel will answer to your queries.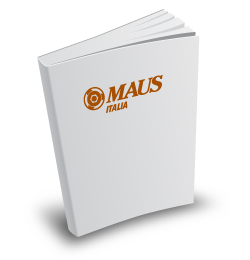 You may also be interested in the following products