BundleIN XT60 - Automatic hydraulic tube bundle inserter for heat exchangers
BundleIN XT60 - Automatic tube bundle inserter for heat exchangers without size and tube bundles weight limitations.
For heat exchanger manufacturers, the insertion of long and heavy floating tube bundles inside the shell is one of the most problematic steps in the assembly production cycle. With the BundleIN XT60, Maus Italia oers an which, when used in combination with a bridge crane, solves this problem quickly, correctly and safely. The unique operation of the BundleIN XT60, based on the pulling of two steel ropes by two synchronised hydraulic jacks, allows the tube bundles to be inserted without length and weight limitations. Once the ropes have been attached to the shell, the BundleIN XT60 inserts the tube bundle at a speed of 2m/min (6.5 Ft/min). The considerable adjustable coaxial strength of up to 60 T (132200 Lb) push the tube bundle inside the shell without shocks or dangerous impediments.
Important features and outstanding numbers
High strength
60 T ( 132300 Lb )
Unlimited
Tube bundle length
Unlimited
Tubesheet diameter
High speed
up to 2 m/min ( 6.5 Ft/Lb )
Functioning of BundleIN XT60
The innovative functioning of the BundleIN XT60 is based on four hydraulic jacks that will pull the two stainless steel rope that are anchored to the heat exchanger shell; this system makes the machine suitable for the insertion of heat exchanger with no length limitation. The BundleIN XT60 once it is set is capable to insert the bundle with a speed of 2 m/min ( 6.5 Ft/Lb ). The really powerful coaxial force of 60 T ( 132300 Lb ) generated can be regulated to obtain a smooth insertion without any dangerous shocks.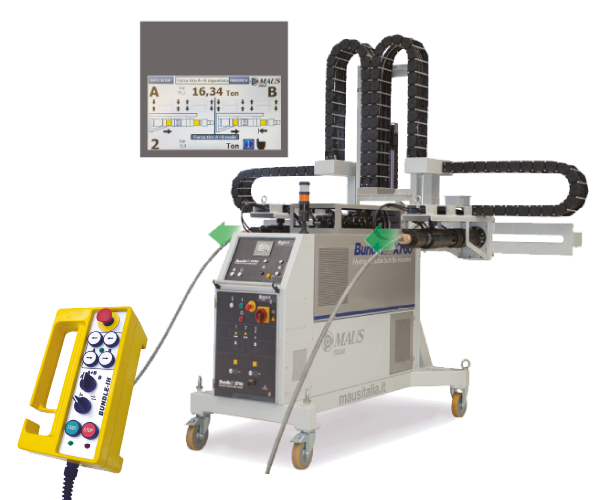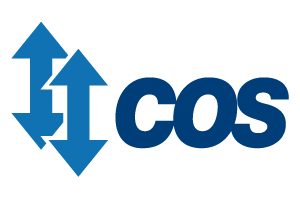 Patented COS system for the compensation of crane oscillations on the Y axis
The patented COS system enables the Bundle XT60 to carry out a rapid, safe and quality insertion, compensating for inevitable oscillations due to the movement of the crane during the insertion manoeuvre. With the patented COS system, the loads generated by the oscillations of the tube bundle generated during the crane movement, are absorbed by the Bundle XT60, safeguarding the integrity of the wheels and enabling easy sliding over the floor.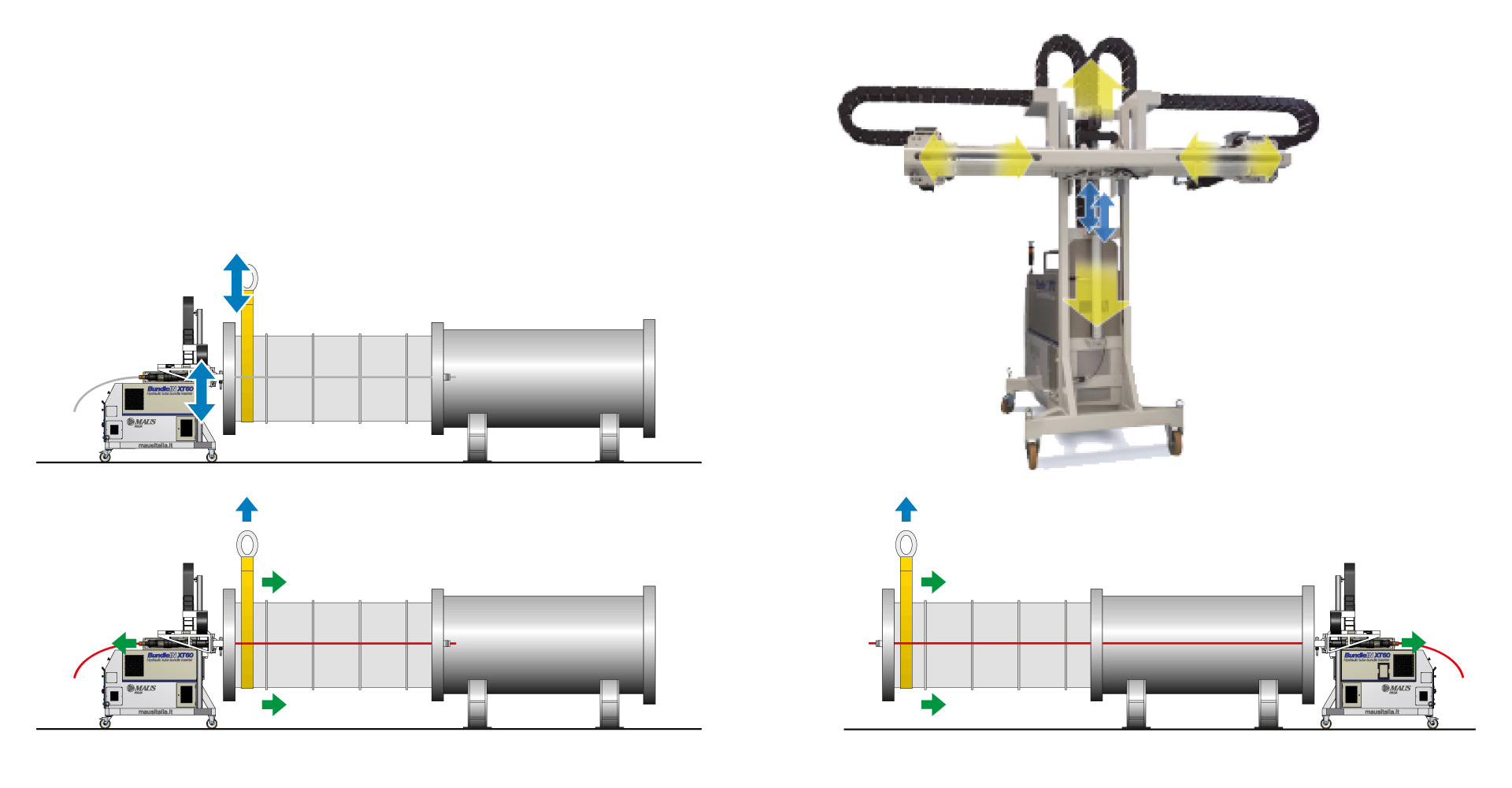 Pulling force configuration
The Bundle XT60 can be congured to develop a maximum pulling force of up to 30 T or 60 T. Configuration is based on a kit comprising a pair of jaws and guide tubes installed inside the pulling assembly and, a pair of ropes of the appropiate length supplied by MAUS ITALIA. The Bundle XT60, via a control system, limits the pulling force according to the diameter of the ropes used, always permitting the maximum possible strength to be reached in accordance with safety regulations.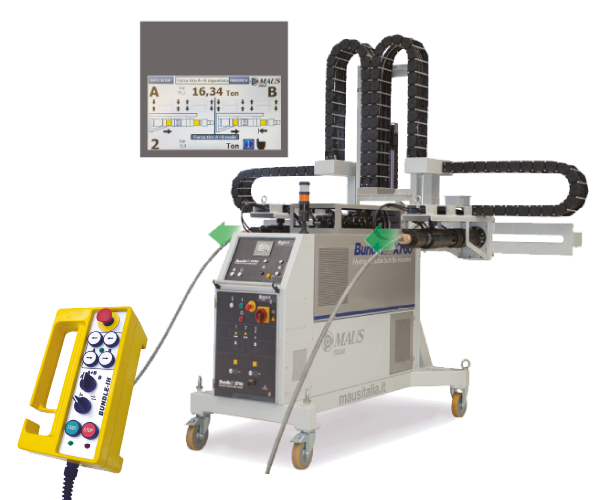 ---
Image gallery of BundleIN XT60
Product technical datasheet
If you would like all the technical information related to this product, please download the .pdf brochureor get in contact with us directly, our qualified personnel will answer to your queries.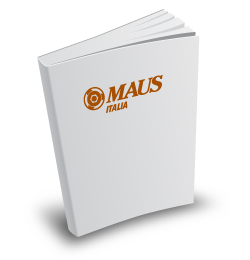 You may also be interested in the following products