Tube and tube bundle inserting
Mef ShopIN - Tube bundle inserter/puller for heat exchangers
Mef ShopIN - Inserter for tube bundles with maximum tubesheet diameter: 2000mm ( 78" )
The Mef ShopIN is a self-sufficient machine which, without the aide of a bridge crane, solves the problems of insertion and extraction quickly, correctly and safely.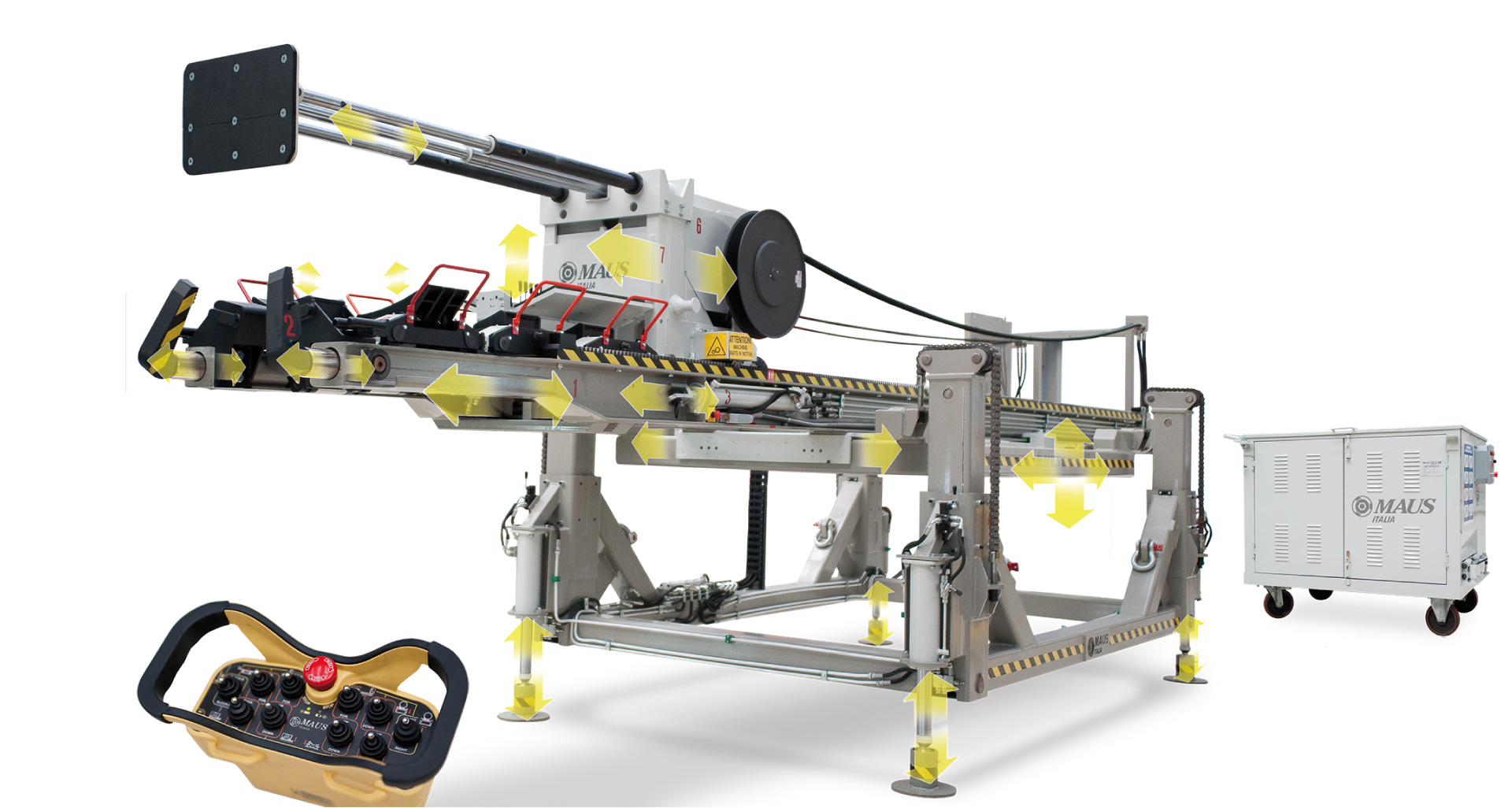 ---
The numbers that count and which make all the difference
Maximum load capacity
22 T ( 48500 Lb )
Tube bundle maximum length
7500 mm ( 24.6 Ft )
Maximum insertion speed
1,5m/min ( 4.9 Ft/Lb )
Maximum push/pull force
35 T ( 77100 Lb )
---
Outstanding features
The machine comprises a fixed frame which rests on the ground using four stabilising feet to allow levelling. Four hydraulic columns fitted on the fixed frame allow the mobile frame upon which the main hydraulically-powered carriage runs to be raised ( the part that ensures the driving force required for insertion and extraction ). The ability for the mobile frame to move laterally and longitudinally ensures a precise and speedy alignment of the bundle to the mantle. To increase operational safety, the Mef ShopIN is remote-controlled ( wireless model also available ) which allows the operator to manage the machine's main movements from nearby.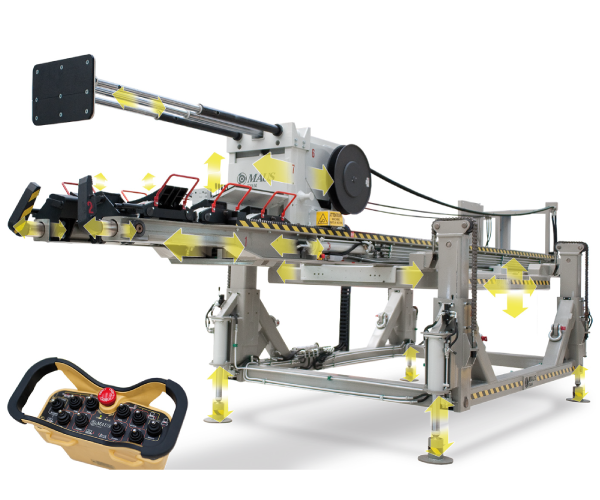 ---
Our added value
The experience that Maus Italia has built up in the construction of pullers ( off-ground, self-positioning and off-shore ) has allowed it to build a machine especially for the modern heat exchanger manufacturer. Maus Italia can supply a fully-customised machine according to customer requirements.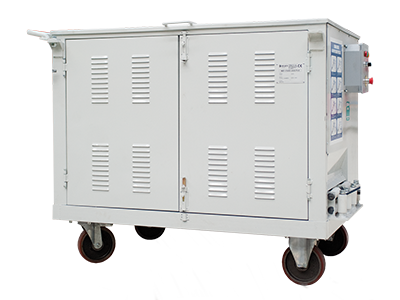 External power unit
The Mef ShopIN is supplied with a trolley-mounted and independent electric hydraulic power unit of suitable capacity and performance. Complete with a hose reel with locking system, it ensures quick and easy release and manoeuvrability.
Image gallery of Mef ShopIN
Product technical datasheet
If you would like all the technical information related to this product, please download the .pdf brochureor get in contact with us directly, our qualified personnel will answer to your queries.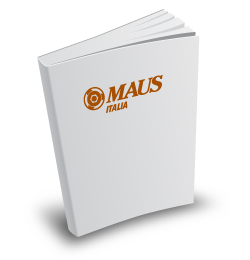 You may also be interested in the following products