TP30 - Portable hydraulic power unit
TP30 - Portable electric or pneumatic semi-automatic hydraulic power unit
The TP30 hydraulic power unit is a flexible and versatile machine, due to its limited dimension this machine can be easily moved through the work shop and can be used in area with limited access. Designed and manufactured by Maus Italia to operate the following pulling gun:
Runpul series automatic continuous tube pullers
Onlypul series semiautomatic continuous tube pullers
The TP30 is particularly indicated for maintenance operations where high quality and pulling speed are required.
Maximum developed pressure: 350 bar / 5075 psi / Maximum flow rate of 30 litres
Semi automatic and automatic pulling cycle
The TP30 is controlled directly by the operator ( through a control on the pulling gun ), substantially increasing productivity.
---
Flexible and value for money
Excellent price / quality report
High quality maintenance
Permitting high quality result during the bundle maintenance
Product technical datasheet
If you would like all the technical information related to this product, please download the .pdf brochureor get in contact with us directly, our qualified personnel will answer to your queries.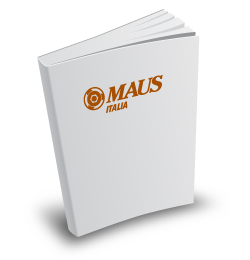 You may also be interested in the following products