TP60-HDE - Heavy duty hydraulic power unit
TP60-HDE - PLC-controlled, electric Heavy Duty hydraulic power unit
Evolution of the TP60-E power unit, the TP60-HDE stands out for its use in particularly demanding conditions. Its special unique features and components make it an ideal partner for tube bundle maintenance professionals: Double pulling speed: preserves the TPM pulling spear and guarantees better functionality. Designed and manufactured by Maus Italia to operate the following pulling gun:
Runpul series automatic continuous tube pullers
Onlypul series semiautomatic continuous tube pullers
Grippul 11 stub puller hydraulic gun
Kattex 6 series

The TP60-HDE is particularly recommended for heavy-duty maintenance jobs where high quality and pulling speed are required.
Maximum developed pressure: 350 bar / 5075 psi
Independent management of two pulling speeds
The TP60 is directly controlled by the operator ( with a control on the pulling gun ), substantially increasing productivity
---
Flexible and value for money
Excellent price / quality report
High quality maintenance
Permitting high quality result during the bundle maintenance
---
Exclusive features and PLC control
TEFC electric motor powered by 7,8 Kw ( 4-pole 1500 rpm )
Maximum flow rate of 60 litres
Pump with variable flow rate with maximum pressure up to 350 bar ( 5075 psi )
Improved oil cooler to ensure constant power
Semi automatic and automatic pulling cycle
User interface completely renewed in all hardware components; the new electrical system is built-in a cabinet classified IP55, improvement on the PLC software permitting a better control during the tube extraction
The new design of the TP60-HDE allows the storage of both the hydraulic hoses and and the pulling gun which can be easily accommodated on their appropriate cradles.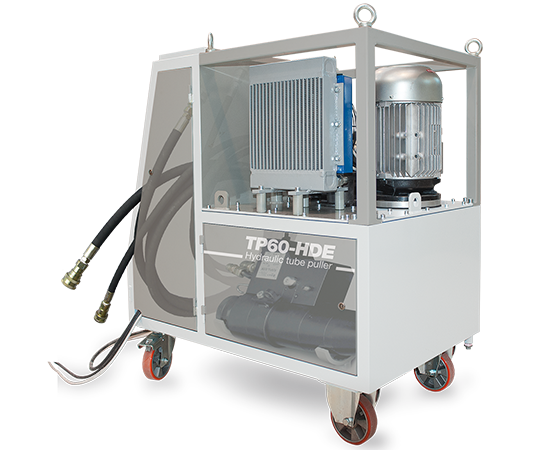 Product technical datasheet
If you would like all the technical information related to this product, please download the .pdf brochureor get in contact with us directly, our qualified personnel will answer to your queries.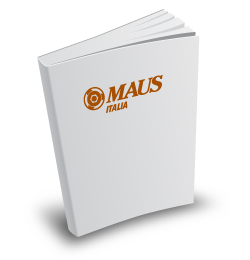 You may also be interested in the following products