Products for tube rolling
Hydrol 40.2 - Semi-automatic hydraulic tube rolling machine for boilers and Cracking furnaces
Hydrol 40.2 - Hydraulic rolling system with double tube rolling heads with digital torque control with programmed continuous cycle and adjustable speed
The Hydrol 40.2 is the professional hydraulic rolling system model designed for continuous use typical of industrial production.The Hydrol 40.2 stands out for its extraordinary capacity to use two independent portable tube rolling heads simultaneously, ensuring a high-quality tube expansion.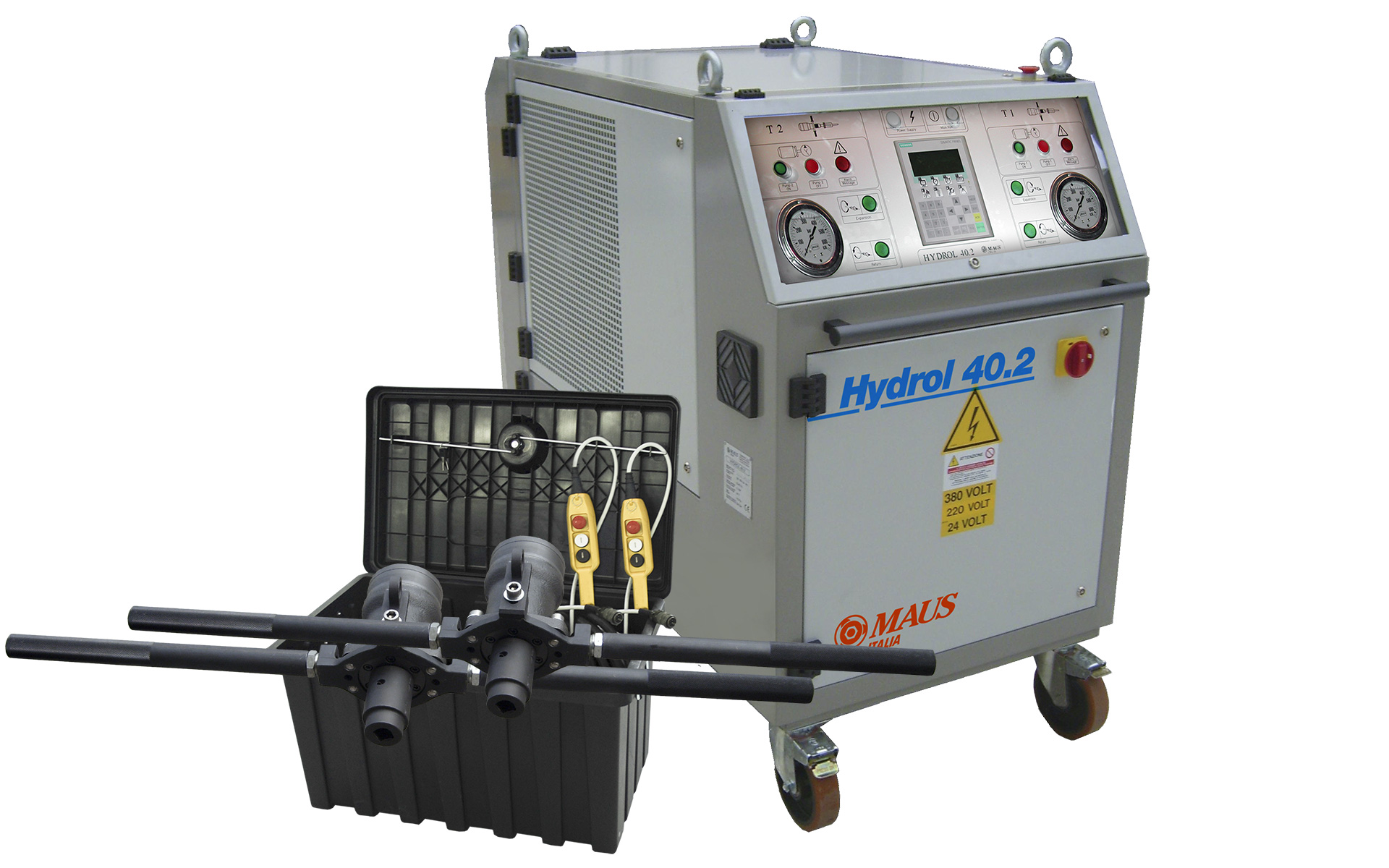 ---
Key features that make all the difference:
Robust construction
Reduced maintenance
Excellent
tube expansion quality
Suitable for difficult-to-access areas
Noiseless
and easy to handle
High power and lightweight
For tubes
from 5/8" to 8" ( from 16 to 220 mm )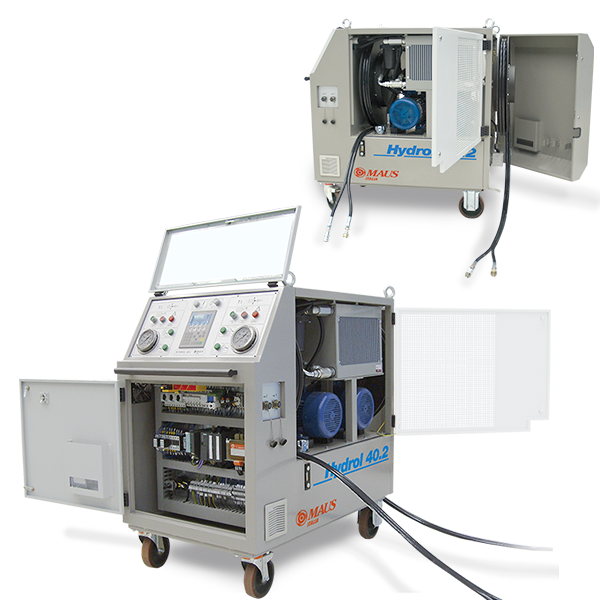 2 rolling heads work simultaneously and independently
The Hydrol 40.2 control and power unit allows you to work simultaneously with two rolling heads which are independent of each other, driven by two independent thermostabilised hydraulic circuits. This machine is recommended for repetitive jobs and where precision, power and speed are required. Twin hydraulic hoses are neatly wound on two reels inside the control unit.Expansion force is controlled by a microprocessor and is selected digitally on the control panel.
Continuous cycle digital controller
The Hydrol 40.2 Pro is the brains of the sytem. It is easy to use, has an LCD screen and dedicated software. The exceptional quality of the torque control ensure automatic compensation of any differences in the diameters of the tubesheet holes as well as the diameter and thicknesses of the tubes.The result is a uniform seal for all the boiler's tubes at working pressure.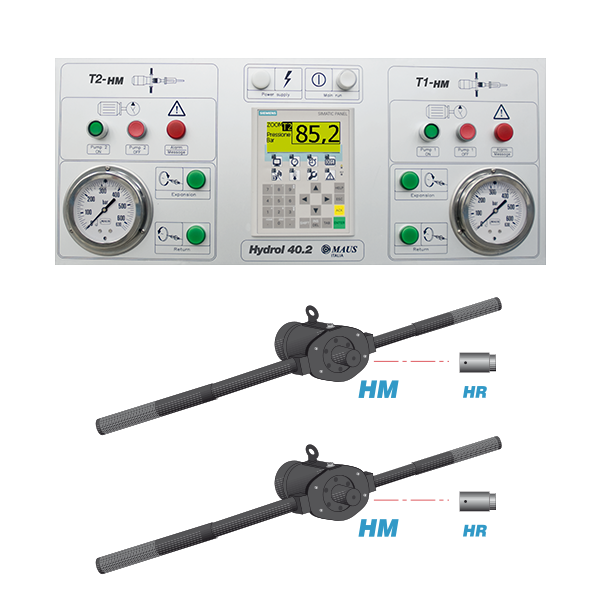 The Hydrol system comprises:
Hydrol 40.2 control and power unit
2 HM hydraulic rolling heads complete with carrying case,selected according to the desired working torque
2 HR fixed connectors
2 HTH/13 twin high pressure hydraulic hoses, 18m ( 59 Ft )
2 hose reels
2 portable pushbutton control panels for manual remote control with 20m ( 65,6 Ft )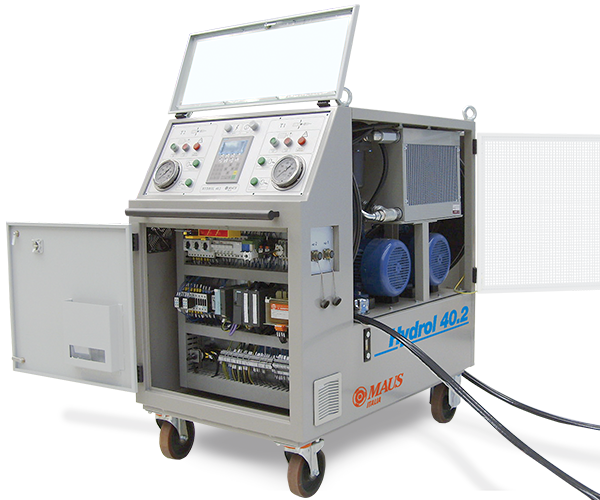 ---
Image gallery of Hydrol 40.2
Product technical datasheet
If you would like all the technical information related to this product, please download the .pdf brochureor get in contact with us directly, our qualified personnel will answer to your queries.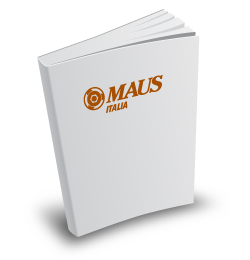 You may also be interested in the following products