Tube end facing in tube bundle heat exchangers
Products for tube end facing
Maus Italia offers a wide range of tools and automatic machines for end facing tubes in heat exchangers. The Maus Italia technicians are at your service to advise you of the best solution for your needs.
---
Automatic end facing
This completely automatic end facing system offered by Maus Italia can be used for the removal of excess material as well as for welding preparation.The unique automatic end facing process of the automatic CNC MA series machines incorporates an efficient automatic compensation system for the deformation of the tubesheet ( "Zero setting" ).
---
Semi-automatic end facing
Listed below are the products and tools for end facing designed and manufactured by Maus Italia
Hydraulic tube cutter for single cut of tubes with long protrusion
Kattex LTP
Innovative patented system for the instant cutting of tubes with long protrusion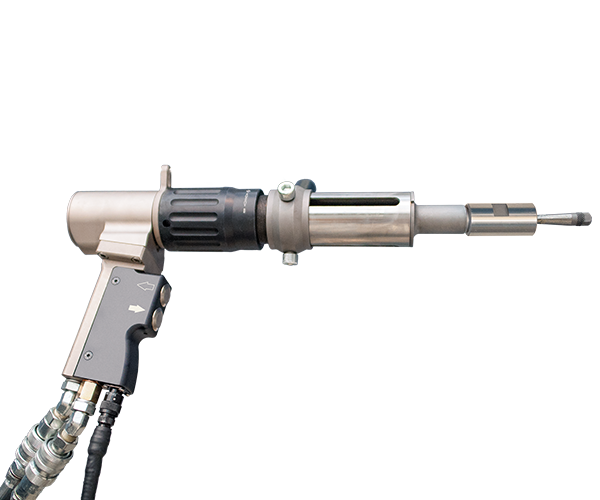 ---
Tubend tools specifically for the end facing of tubes
F/796 - F/751R - F/753 - MBOS 16-2 - MOF
Complete range of tools for the cutting and removal of stubs from the ends of tubes in tube bundle heat exchangers.